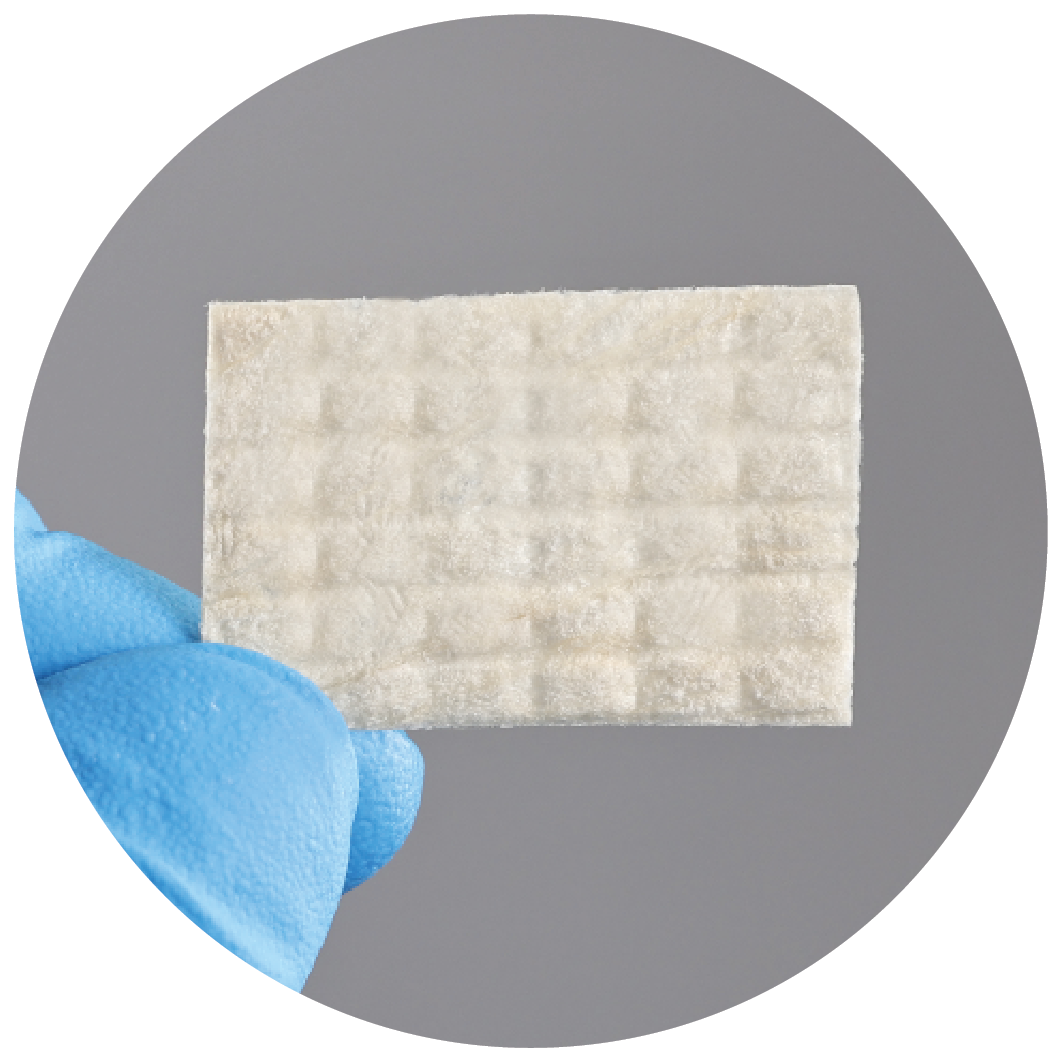 EPIEFFECT is a lyophilized human placental-based allograft membrane that includes the amnion layer, intermediate layer, and chorion layer.
EPIEFFECT is  intended for use as a barrier to provide a protective environment in acute and chronic wounds.
EPIEFFECT Product Benefits
Easy to apply
Shelf-stable*
5-year shelf life
Terminally sterilized for additional level of safety
Compatible with compression therapy, Negative Pressure Wound Therapy (NPWT) and Hyperbaric Oxygen Therapy (HBOT)
Contains 300+ regulatory proteins1
*See Instructions for Use
The following clinical applications demonstrate the wide range of EPIEFFECT:
Acute Wounds
Chronic Wounds
Post-Debridement
Dehisced Wounds
Diabetic Foot Ulcers (DFUs)
Venous Leg Ulcers (VLUs)
Pressure Ulcers (PUs)
Mohs Repair
Deep or Tunneling Wounds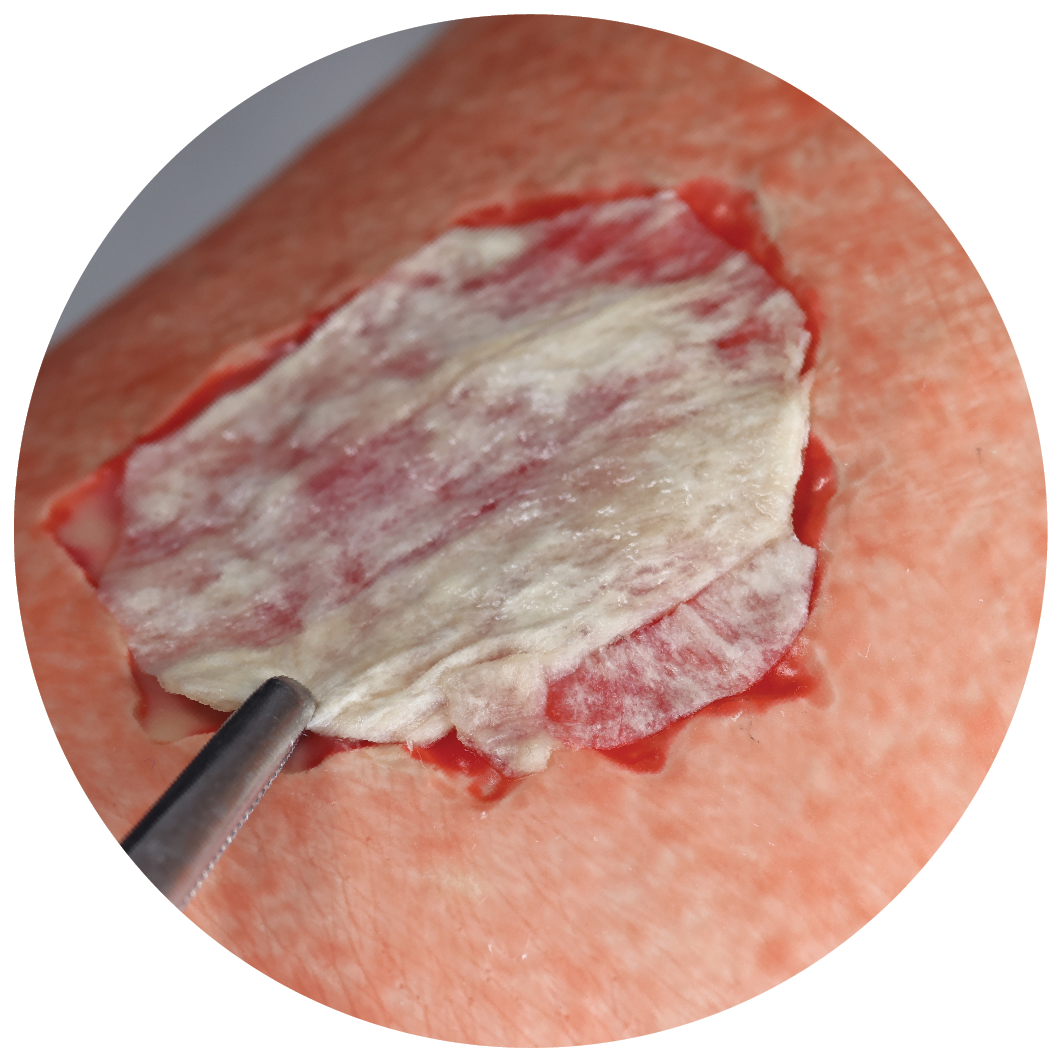 Repositionable after hydration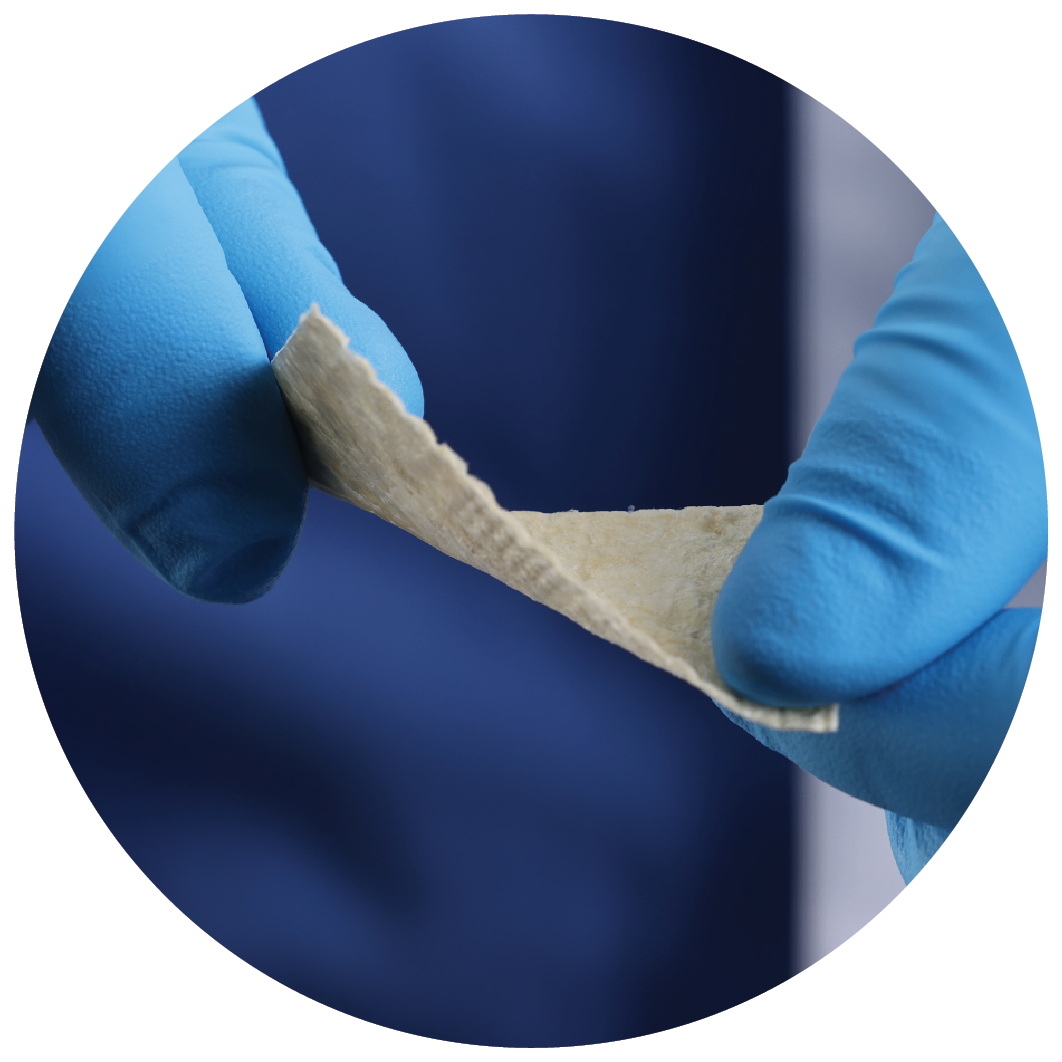 EPIEFFECT Product Overview
EPIEFFECT Processing & Details
EPIEFFECT is processed using PURION, a unique patented method for placental-based allografts that is in accordance with the American Association of Tissue Banks (AATB) standards. The product is derived from placental tissue donated by healthy, consenting mothers who have given live Caesarean section birth in the US.
MIMEDX's PURION patented process preserves extracellular matrix components, including regulatory factors and other matrix-associated proteins. For an additional level of safety, the product is terminally sterilized.
The PURION process has been optimized for retention of the Intermediate Layer (IL). Separation of the amnion and chorion, with attached IL (Figure 1), ensures thorough cleansing of each layer prior to lamination into the tri-layer final configuration (Figure 2).
MIMEDX Internal Report. MM-RD-00101, Development of Lyophilized Human Amnion Chorion Membrane.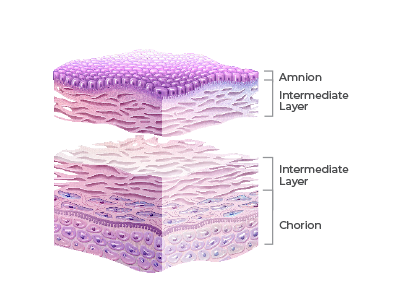 Figure 1: Configuration During Cleansing Process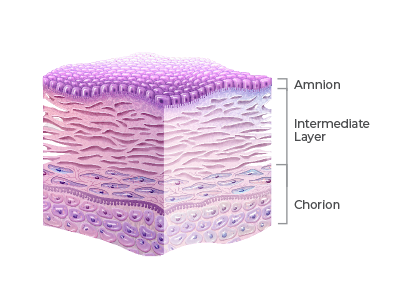 Figure 2: Tri-layer Final Configuration
This is a representation and not an actual image of the cleansing process.
EPIEFFECT (Q4278)
Lyophilized Human Placental-Based Allograft Membrane
| | | | |
| --- | --- | --- | --- |
| PART NUMBER | SIZE | SQ CM | UPC/GTIN |
| LE-5230 | 2 cm x 3 cm sheet | 6 | 850046045004 |
| LE-5350 | 3 cm x 5 cm sheet | 15 | 850046045028 |
| LE-5770 | 7 cm x 7 cm sheet | 49 | 850046045080 |
| LE-5714 | 7 cm x 14 cm sheet | 98 | 850046045158 |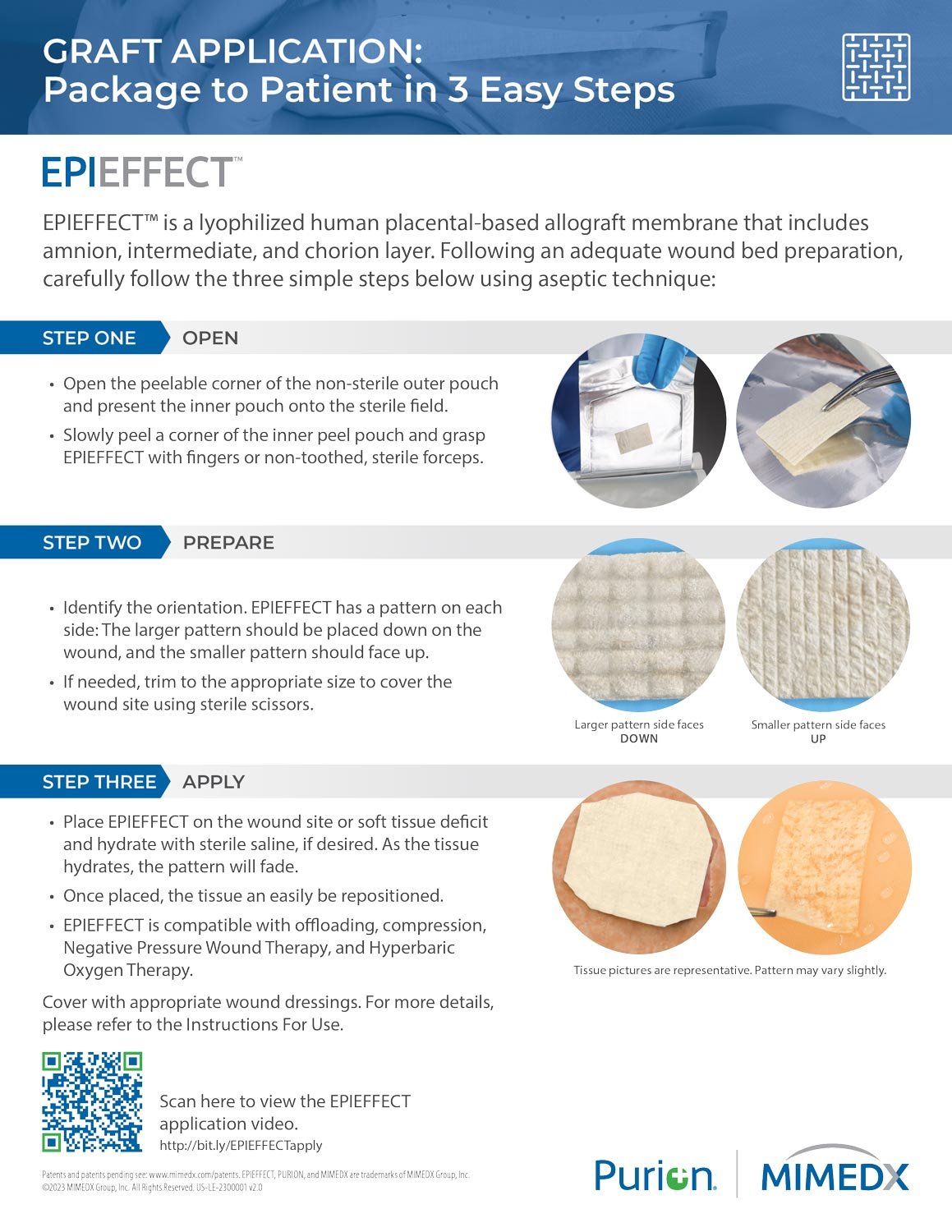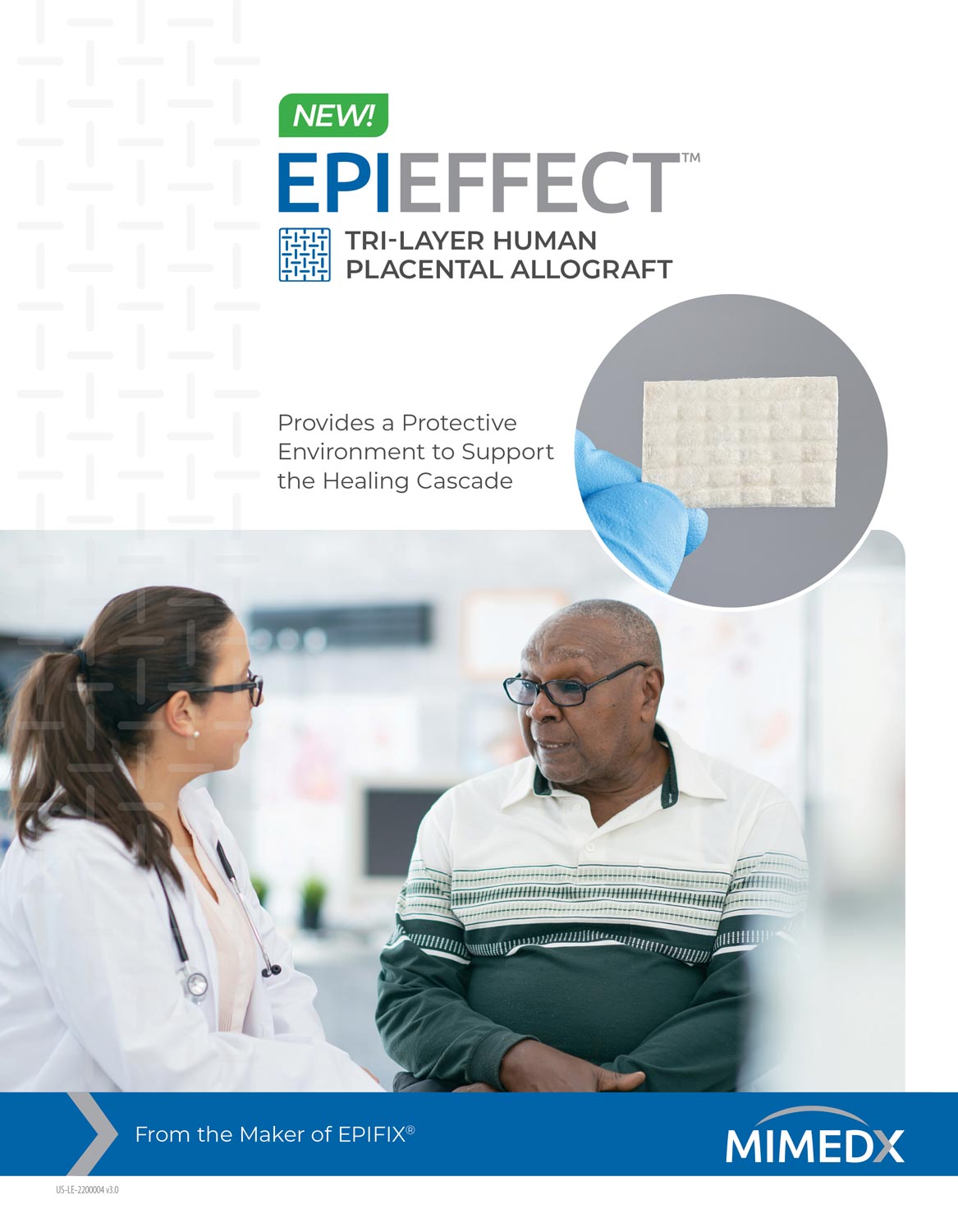 We improve people's health and lives through innovation that delivers solutions for patients and caregivers. With a wide variety of allograft configurations, clinicians can choose the product that best meets their treatment objectives.
Healthcare Professionals
MIMEDX offers unique value to clinicians across sites of care. With a broad support system, we offer services to support needs relating to reimbursement and coverage, product access and cost containment, education, patient information, and clinical applications.
Click the toggle below to view our product solutions by: