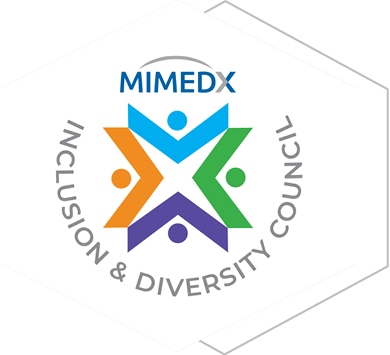 Creating a Better Place to Work
At MIMEDX, we believe that a company culture focused on inclusion and diversity is the key driver of innovation. Our strong commitment to creating a workforce that matches the needs of the patients we serve is represented in an eclectic range of cultural backgrounds, skills, and knowledge.
In order for our employees to do their best work, and for us to achieve our mission, everyone at MIMEDX must feel respected, valued, and included. That's why our Inclusion and Diversity Council remains focused on cultivating a work environment that encourages healthy growth, development, and promotion of all employees while embracing and valuing everyone's dimensions of diversity.