Solutions in General and Colorectal Surgery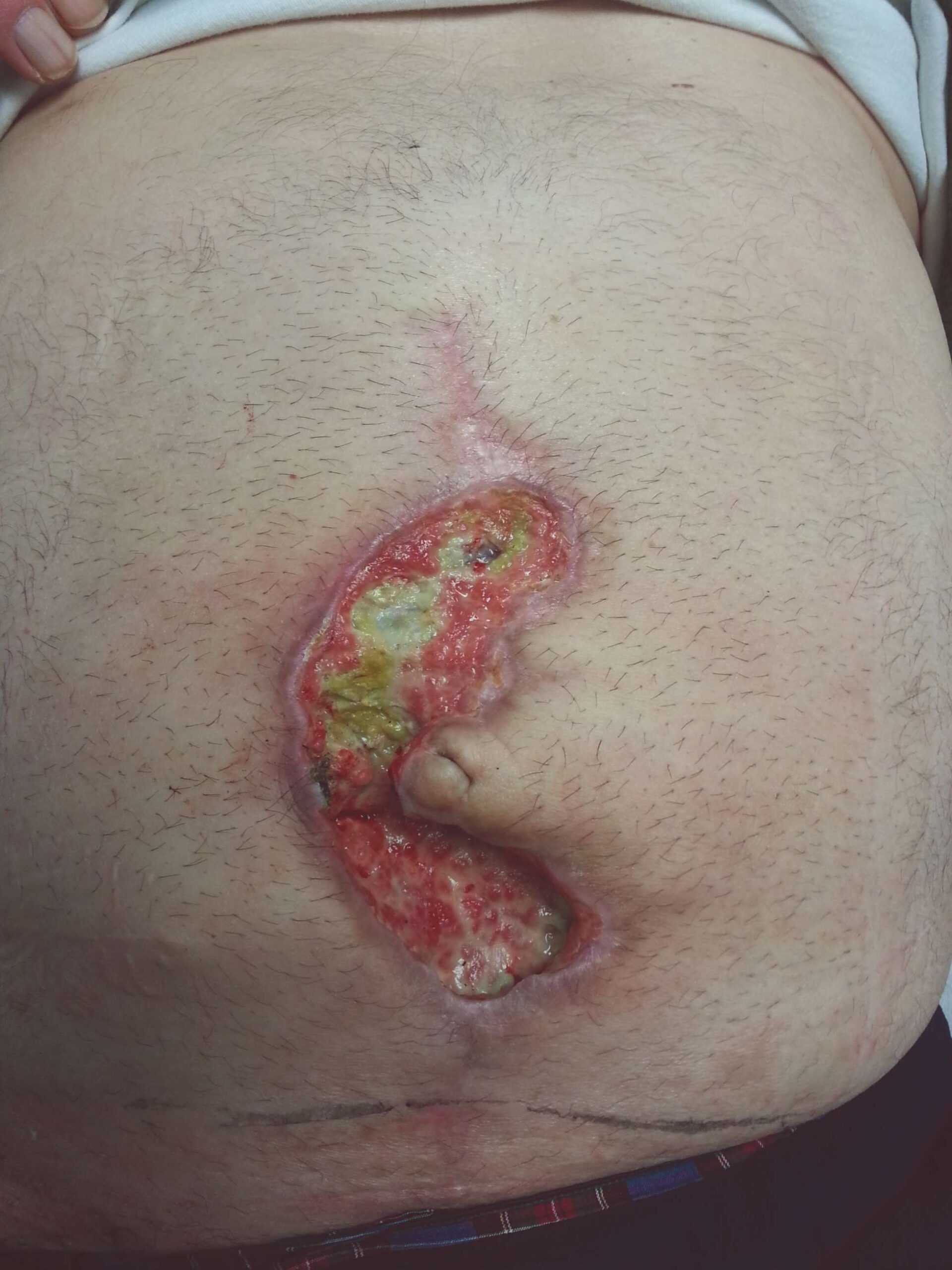 ACUTE ABDOMINAL WALL DEHISCENCE
WITH EPIFIX®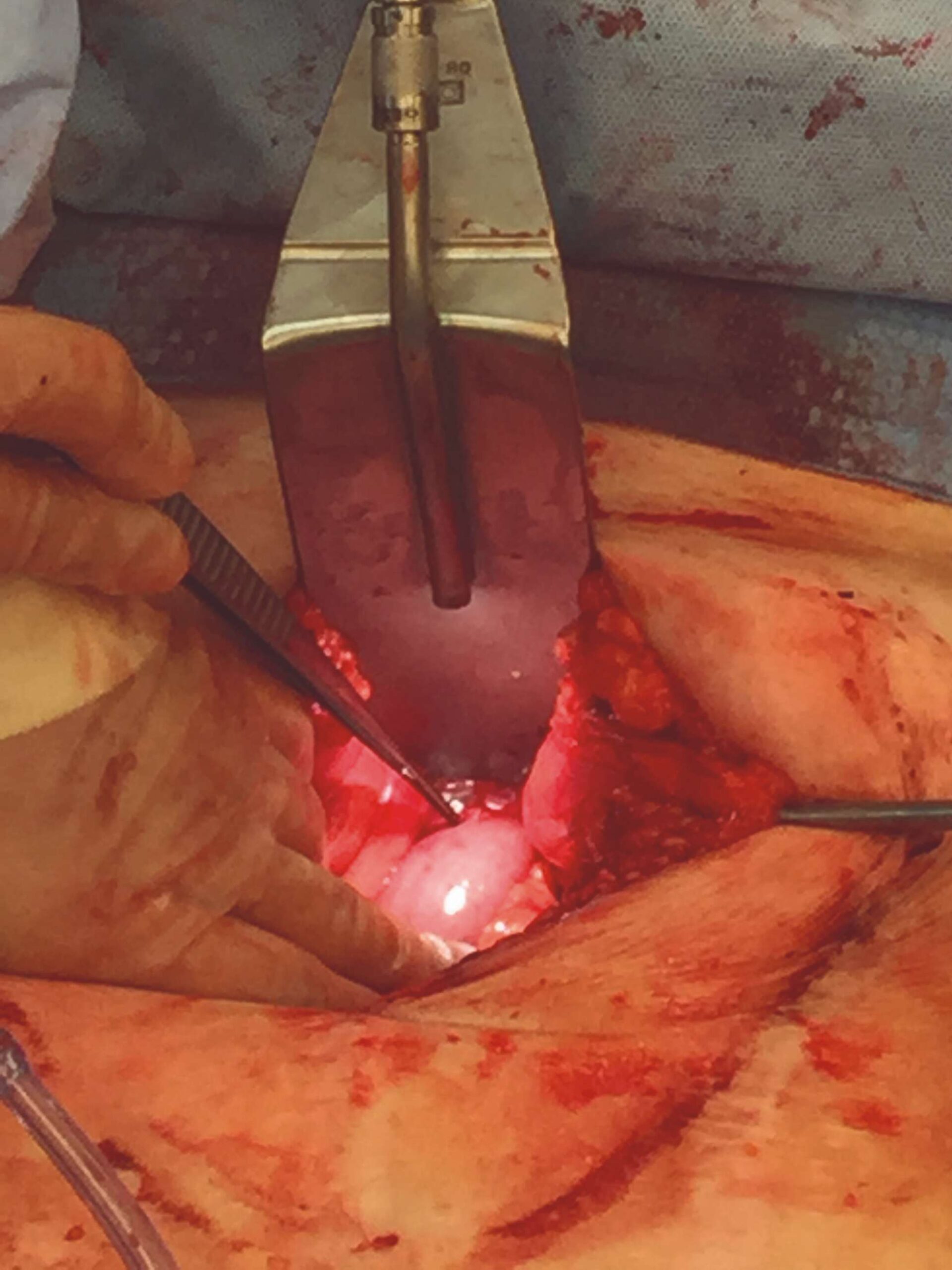 LOW ANTERIOR RESECTION WITH AMNIOFIX®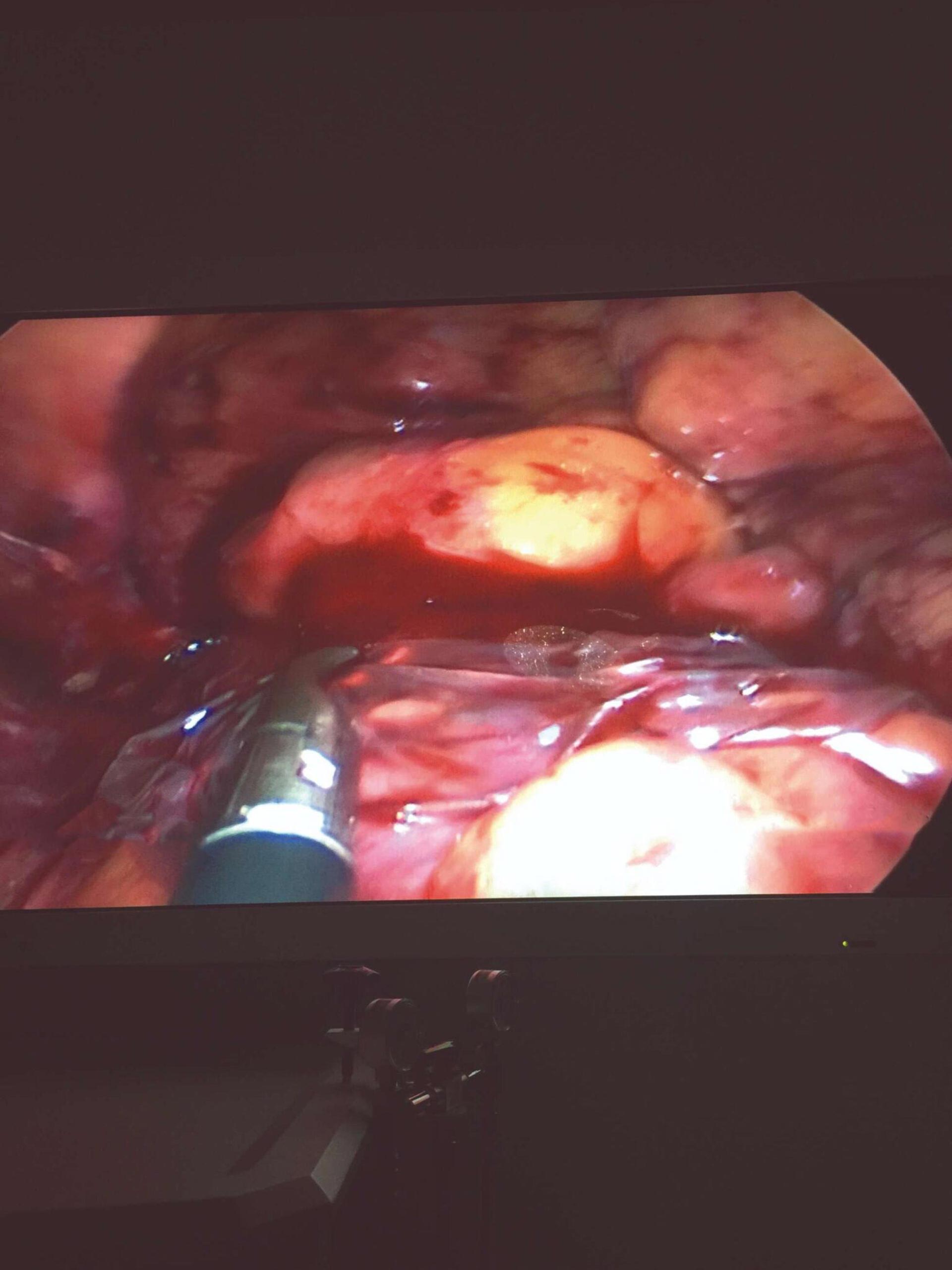 COLOSTOMY REVERSAL WITH AMNIOFIX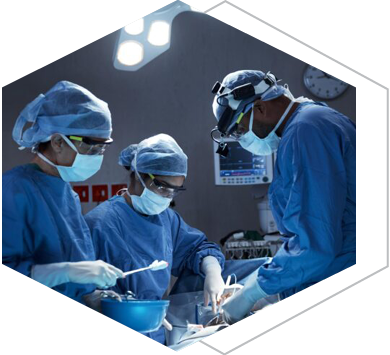 Advanced Placental-Based Allografts When Patients Are in Need
Providing Protective Barriers and Environments that Support the Healing Cascade
There are many risk-factors to healing such as patient co-morbidities and complex defects.1 MIMEDX offers an array of advanced placental-based allografts that may be used in a variety of surgical applications to provide valuable benefits in patient care. 
Product Advantages: AMNIOEFFECT, AMNIOFIX, and AMNIOCORD
Provide a protective barrier and environment that supports the healing cascade
Protect the wound bed to aid in the development of granulation tissue
Provide a human biocompatible extracellular matrix (ECM) and contain 250+ regulatory proteins

 

2-5
A lyophilized, biocompatible, and human extracellular

matrix derived from the placental disc.

For use in the replacement or supplementation

of damaged or inadequate integumental tissue.

Versatile and easy to use: apply dry or hydrated as

a paste.

Early scientific data in a nude mouse model

shows AXIOFILL supports site appropriate

function in tissue by allowing cell attachment,

new collagen formation on the matrix, and

new blood vessel formation.6
Debridement/ Dehiscence
Complex soft tissue defects
Complex incision management
STSG
Low anterior resection
Colostomy reversal
Fistula repair
Amputations
Case Studies and Clinical Evidence:
How Physicians Use Our Products
Case study 1
Acute Abdominal Wall Dehiscence with EPIFIX7
Challenge
A 62-year-old obese male, BMI of 29, type II diabetes, with a history of hypertension, myocardial infarction with stent placements, multiple abdominal surgeries, and over 40 years of cigarette smoking, underwent large ventral hernia repair. At one week post-op, the patient developed ischemia at the incision line, which led to an incisional dehiscence.
Studies have shown a direct correlation between the number of comorbidities and clinical outcomes. A significant rise in complications, length of stay, and mortality rates is associated with the rise in number of patient comorbidities.8-10
Surgical Intervention
The patient was managed with serial debridement and wet-to-dry dressings for two months, then placed on negative pressure wound therapy (NPWT) for four weeks at home. After one month of NPWT, the wound had only decreased by 30%. NPWT was discontinued, and EPIFIX was applied every other week, instead of weekly, due to the travel distance for the patient.
Follow-Up
Upon examination at his two month EPIFIX follow-up visit, the wound was fully closed and re-epithelialized. The patient returned for a routine one-year visit and has remained fully closed and asymptomatic.
Following Debridement

Four weeks of NPWT, only 30% size reduction, first EPIFIX 4 cm x 4 cm applied

Week 2: Two 2 cm x
3 cm EPIFIX applied
Week 4: One 2 cm x
3 cm EPIFIX applied

Week 8: Wound closed and stable
Case study 2
Colostomy Reversal with AMNIOFIX11
Challenge
A 68-year-old male underwent an emergency Hartmann's procedure with a rectosigmoidectomy and end colostomy with a rectal pouch, due to a perforation of the sigmoid colon from acute diverticulitis. Though wound healing in elderly people is not necessarily impaired, age-related changes are evident. Comorbidities, which are associated with impaired healing, are more prevalent in older patient populations and can delay healing by 20-60%.12 Anastomotic leakage is the most common and much-feared intraoperative complication in colostomy reversal.13,14 One study showed the anastomotic leakage rate at as high as 3.8%.15 In addition to anastomotic leakage, other common postoperative complications include wound infection, incisional hernia, ileus, and enteric fistula formation.13,14
Surgical Intervention
Five months later, when the patient's overall condition improved, a colostomy reversal using a single-port laparoscopic technique with AMNIOFIX was performed. A 2 cm x 6 cm AMNIOFIX graft was placed laparoscopically on the colorectal anastomotic stapled site and was stitched into place with absorbable sutures.
Follow-Up
The patient was seen two weeks after the surgery with no postoperative complications. The patient was having normal bowel movements daily.

Single port laparoscopic approach
2 cm x 6 cm AMNIOFIX placed on anastomosis

 
clinical evidence
DHACM in Colorectal Anastomoses: A Retrospective Multi-Center Study

16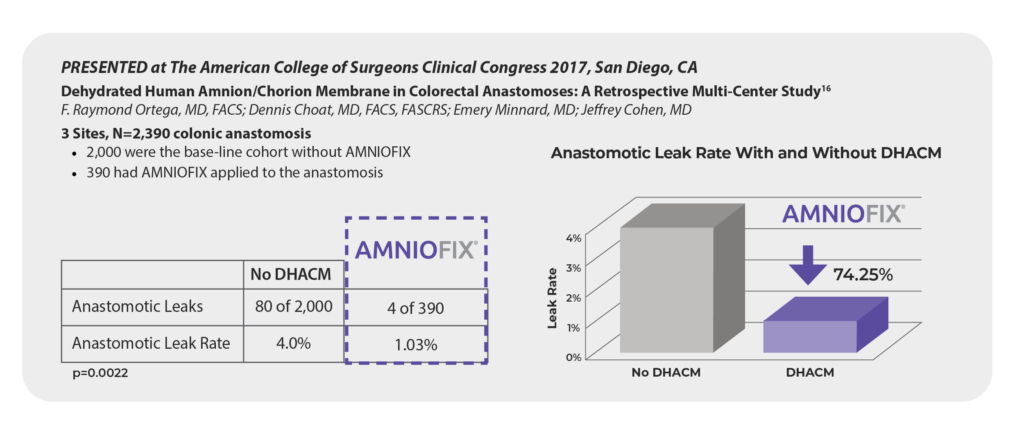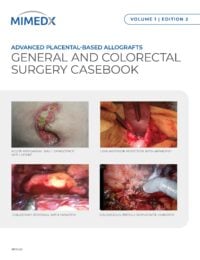 General & Colorectal Surgery Casebook
General & Colorectal Surgery Casebook
MIMEDX offers a portfolio of advanced placental-based allografts in the surgical setting.
AMNIOFIX®
AMNIOCORD®
AMNIOEFFECT®
AMNIOBURN®
AXIOFILL®
References
Atkin L, Bućko Z, Conde Montero E, et al. Implementing TIMERS: the race against hard-to-heal wounds. J Wound Care. 2019;23(Sup3a):S1-S50.

Koob TJ, Lim JJ, Massee M, Zabek N, Denozière G. Properties of dehydrated human amnion/chorion composite grafts: Implications for wound repair and soft tissue regeneration. J Biomed Mater Res B Appl Biomater. 2014;102(6):1353-1362.

Lei J, Priddy LB, Lim JJ, Massee M, Koob TJ. Identification of Extracellular Matrix Components and Biological Factors in Micronized Dehydrated Human Amnion/Chorion Membrane. Adv Wound Care (New Rochelle). 2017;6(2):43-53.

MIMEDX Internal Report. MM-RD-00086, Proteome Characterization of PURION Processed Dehydrated Human Amnion Chorion Membrane (dHACM) and PURION PLUS Processed Dehydrated Human Umbilical Cord (dHUC) Allografts.

Bullard JD, Lei J, Lim JJ, Massee M, Fallon AM, Koob TJ. Evaluation of dehydrated human umbilical cord biological properties for wound care and soft tissue healing. J Biomed Mater Res B Appl Biomater. 2019;107(4):1035-1046.

MIMEDX Internal Report. MM-RD-00113, Non-GLP Evaluation of Placental Based Products for Cellular Response in a Mouse Subcutaneous Implant.

John Ko, MD, PhD, FACS, Plastic Surgery, Elmhurst, NY.

Thombs BD, Singh VA, Halonen J, Diallo A, Milner SM. The effects of preexisting medical comorbidities on mortality and length of hospital stay in acute burn injury: evidence from a national sample of 31,338 adult patients. Ann Surg. 2007;245(4):629-634.

Myles PS, Iacono GA, Hunt JO, et al. Risk of respiratory complications and wound infection in patients undergoing ambulatory surgery: smokers versus nonsmokers. Anesthesiology. 2002;97(4):842-847.

Dunne JR, Malone DL, Tracy JK, Napolitano LM. Abdominal wall hernias: risk factors for infection and resource utilization. J Surg Res. 2003;111(1):78-84.

Francis S. Lee MD, FACS, Quan Le, Christina W. Lee, General Surgery, Irvine, CA.

Hammond J, Lim S, Wan Y, Gao X, Patkar A. The burden of gastrointestinal anastomotic leaks: an evaluation of clinical and economic outcomes. J Gastrointest Surg. 2014;18(6):1176-1185.

Khan S, Alvi R, Awan Z, Haroon N. Morbidity of colostomy reversal. J Pak Med Assoc. 2016;66(9):1081-1083.

Pittman DM, Smith LE. Complications of colostomy closure. Dis Colon Rectum. 1985;28(11):836-843.

Kaiser AM, Israelit S, Klaristenfeld D, et al. Morbidity of ostomy takedown. J Gastrointest Surg. 2008;12(3):437-441.

Ortega R, Choat D, Minnard E, Cohen J. Dehydrated Human Amnion/Chorion Membrane in Colorectal Anastomoses: A Retrospective Multi-Center Study. ACS Clinical Congress, October 22-26, 2017. San Diego, CA.