Our teams have a vast understanding of placental tissue composition and regulatory proteins, and we invented advanced processing techniques specifically for placental tissue.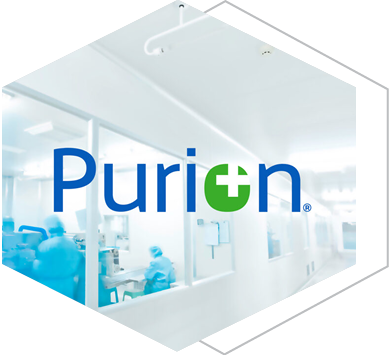 MIMEDX developed and patented the proprietary PURION process to ensure proper handling, cleansing, and tissue processing in the development of our products.
Gentle cleansing to remove contaminants
Preservation of the extracellular matrix and regulatory proteins
Terminal sterilization for additional level of safety
The resultant allograft tissues are protective barriers that support the healing cascade.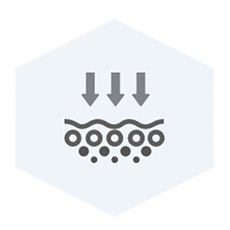 Protect the wound bed to aid in the development of granulation tissue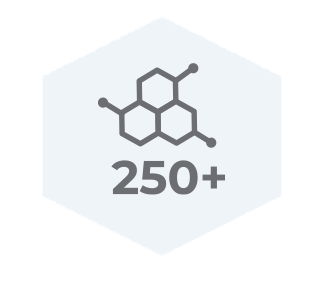 Retain 250+ regulatory proteins1-4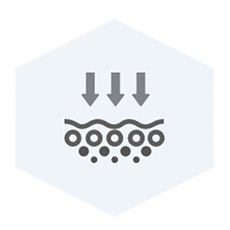 Provide a human biocompatible ECM
ALL PLACENTAL-BASED ALLOGRAFTS ARE NOT THE SAME.
With over 10 years of clinical, scientific, and industry experience, MIMEDX is a leader in processing and utilizing placental tissue as a platform for regenerative medicine.
Other skin substitutes – xenografts, collagens, living cell products, and other placental allografts with varying processing methods – can present challenges in application, durability, and clinical efficacy.
We develop and distribute placental tissue allografts with patent-protected, proprietary processes for clinician-inspired solutions for today's wound care.
Donation Program Protects Quality with Integrated Supply Donor Network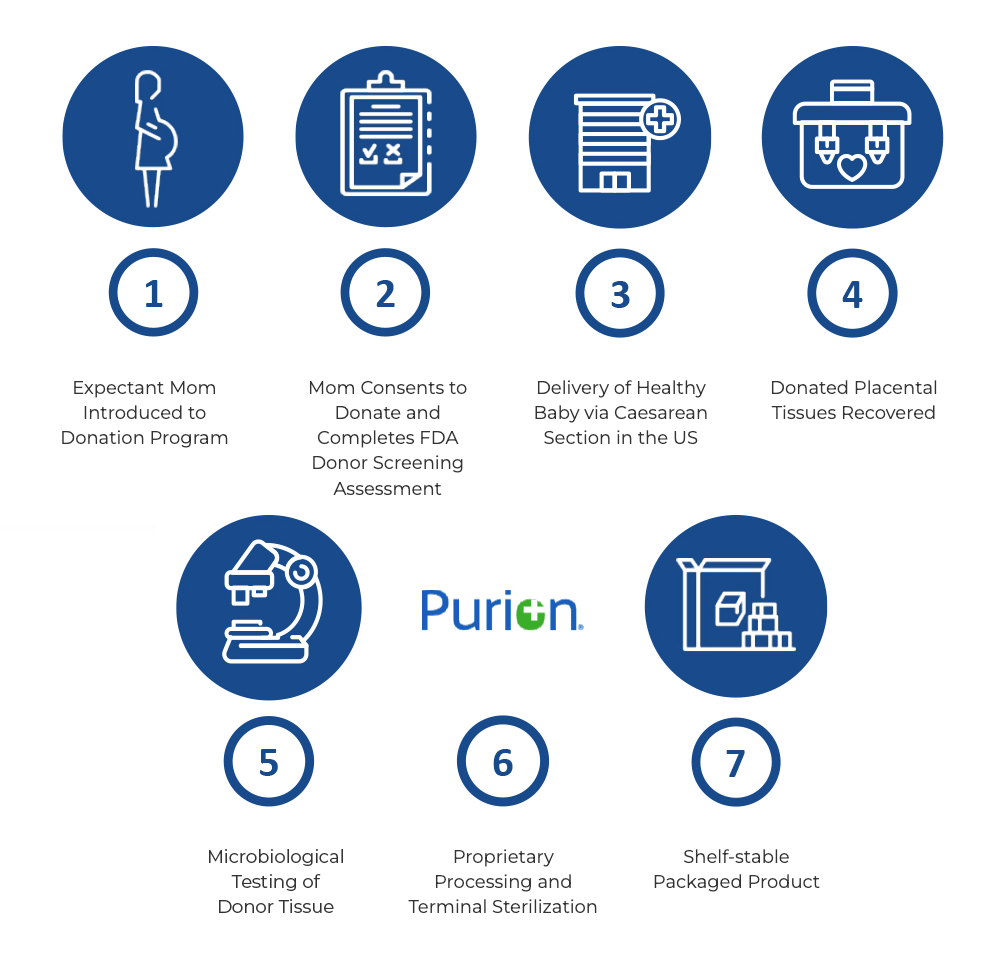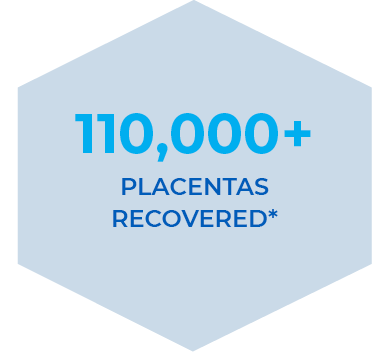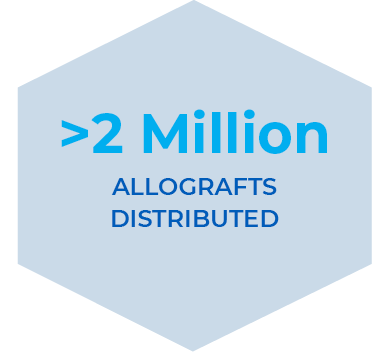 *As of April 2023. Data on file.
MIMEDX placental-based allografts are processed using the PURION process, a unique, patented method for placental-based allografts that is in accordance with the American Association of Tissue Banks (AATB) standards. The products are developed using healthy placental tissue donated by healthy, consenting mothers who have given live Caesarean section birth in the US. The products undergo active preservation of the extracellular matrix (ECM) and regulatory proteins. Blood contaminants are removed via a proprietary cleansing process. For an additional level of safety, the products are terminally sterilized.
Large U.S. Placental Donation Network
Broad geographic distribution
Extensive, scalable, and vertically integrated recovery network across top-tier large, medium, and small hospitals
Strict protocols to ensure tissue preservation, quality, and safety
References
Koob TJ, Lim JJ, Massee M, Zabek N, Denozière G. Properties of dehydrated human amnion/chorion composite grafts: Implications for wound repair and soft tissue regeneration. J Biomed Mater Res B Appl Biomater. 2014;102(6):1353-1362.

Lei J, Priddy LB, Lim JJ, Massee M, Koob TJ. Identification of Extracellular Matrix Components and Biological Factors in Micronized Dehydrated Human Amnion/Chorion Membrane. Adv Wound Care (New Rochelle). 2017;6(2):43-53.

Bullard JD, Lei J, Lim JJ, Massee M, Fallon AM, Koob TJ. Evaluation of dehydrated human umbilical cord biological properties for wound care and soft tissue healing. J Biomed Mater Res B Appl Biomater. 2019;107(4):1035-1046.

MIMEDX Internal Report. MM-RD-00086, Proteome Characterization of PURION Processed Dehydrated Human Amnion Chorion Membrane (dHACM) and PURION PLUS Processed Dehydrated Human Umbilical Cord (dHUC) Allografts.