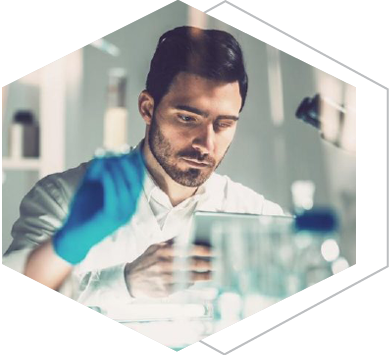 At MIMEDX, we are committed to improving people's health and lives through innovation that makes healing possible.
Our products are derived from donated human placental tissues, which are processed into products used by health professionals to treat patients suffering from both acute and chronic hard-to-heal wounds.  We are continuously looking to expand the breadth of our product offering, further leveraging birth tissue that would otherwise become medical waste, and have a product pipeline that includes innovations for wound and surgical end markets. Our core values define how we lead the field with rigorous science, help clinicians elevate the standard of care, provide a safe and healthy environment for our employees, and work and grow as a company.
In an effort to deliver long-term value to all of our stakeholders, we incorporate environmental, social, and governance (ESG) objectives that are relevant to our business. These ESG objectives are informed by a combination of feedback from our stakeholders as well as leading ESG frameworks, such as the Sustainability Accounting Standards Board (SASB) Medical Equipment & Supplies standards, under the oversight of our Board of Directors.
Our core values serve as the guiding principles and foundation of our organization.

As leaders, we strive to do the right thing – always, with integrity. Our core behaviors seek to demonstrate transparency, empathy, and authenticity in order to inspire genuine purpose for action.

We achieve our full potential to improve health by putting patients and customers first, and exceeding expectations. We ask questions, understand needs, and search for and find evidence-based solutions that make a difference.

We challenge ourselves to identify new ways to help bodies heal and deliver innovation that matters. Our focus on operational exellence as well as pioneering science requires initiative and a dedication to continuous improvement.

Our interactions with all customers and colleagues focus on building trust, awareness, and respect. Together, we empower every person to effectively engage and add value. Our accountability to each other enables all to achieve more.

We are stewards of a precious resource – human tissue – and act accordingly. Our goal is to set the standard for quality, reliability, and value, and to meaningfully contribute to the communities in which we live and work.
At MIMEDX, character is a core value, guiding all aspects of our business, including manufacturing, testing, marketing and delivery of our innovative and high-quality products.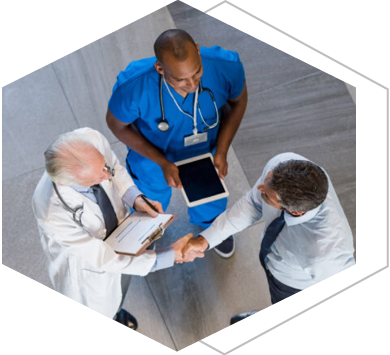 Business Ethics and Responsible Marketing
We are guided by our Code of Business Conduct and Ethics (Code of Conduct). The MIMEDX Code of Conduct applies to all directors, officers, employees, and sales agents of the Company. Each of these parties are trained on our ethics and compliance program and certify annual compliance with our Code of Conduct.
At the board level, our Ethics and Compliance Committee oversees the Company's corporate ethics and compliance program.  The ethics and compliance program includes educating employees, officers, and directors of our legal requirements, investigating alleged violations of the Code of Conduct, and taking appropriate disciplinary or other remedial actions when reports of misconduct are substantiated.
The Company has an Anti-Bribery Policy which prohibits all employees, officers, directors, contract workers, temporary staff worldwide, and applicable agents, distributors and representatives from engaging in any form of bribery or corruption.
We maintain several avenues for employees to raise ethical concerns, including a compliance hotline that offers anonymous, 24/7 reporting. Information and details about the various ways that employees can raise concerns and the protections afforded such employees are stated in our Code of Conduct, annual compliance training, and on the Company intranet. These details are also displayed on posters displayed throughout our physical sites and offices. All concerns reported are investigated and resolved by the Compliance department, under the oversight of the Ethics and Compliance Committee and, when relevant, under the direction of legal counsel. All Company personnel have access to the board's Ethics and Compliance Committee, as necessary, to report concerns related to any officer or director of the Company.
MIMEDX maintains a policy against any form of retaliation for an employee reporting in good faith a suspected violation of our Code of Conduct, Company policy or procedure, or any other law, rule, or applicable regulation. We provide legal protection in accordance with applicable laws, including identity protection, and protection from retaliation, harassment, discrimination, or intimidation.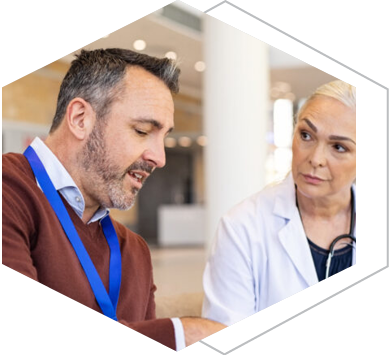 Responsible Promotion of Our Products
Our customer orientation core value guides that we engage with healthcare providers with the best interests of patients in mind. MIMEDX has established policies and procedures that all employees, consultants, contract workers, and temporary staff who interact with healthcare professionals and healthcare entities on behalf of MIMEDX are trained on and must follow.
We have control procedures for approval of all of our product marketing materials. All product marketing claims are reviewed and approved by a Promotional Review Committee, comprised of representatives from our Regulatory Affairs, Clinical, and Legal departments. The goal of this committee's review is to determine that all product marketing materials are consistent with applicable laws and regulations governing any product claims.
Our policy also requires that all requests for commercial sponsorships, educational grants, and charitable donations be reviewed by internal committees consisting of the Company's compliance and legal representatives.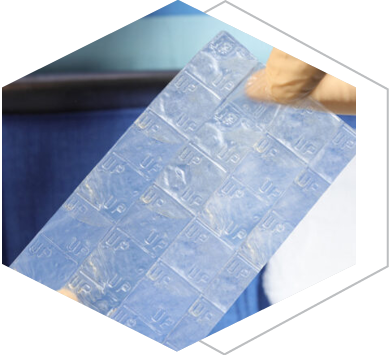 Innovation is a core value at MIMEDX. The Company maintains controls on product quality from the time of tissue donation. Our quality management system is designed to maintain the Company's product quality and safety practices, policies, and procedures. The Ethics and Compliance Committee of our Board of Directors receives regular updates on our quality system and related initiatives.
Our quality management system is designed to comply with applicable Food and Drug Administration (FDA) regulations and guidelines, including Current Good Tissue Practices (CGTP) and Current Good Manufacturing Practices (CGMP), American Association of Tissue Banks (AATB) standards, and additional regulatory requirements established in the regions where our products are distributed. The Company maintains control over each step of the manufacturing process. We have established guidelines for donor eligibility, screening, and testing, which includes a review process by Quality Assurance (QA) personnel and our Medical Director prior to product release. All tissue processing is performed at our own facilities, followed by product sterilization as an added assurance of product safety. All manufacturing suppliers must be qualified and listed on our approved supplier list. We encourage continuous improvement and place significant emphasis on product quality.  We have procedures that outline the steps to be taken to identify, report, correct, and prevent quality problems, including response processes in place for incident investigation, monitoring, and testing, and in applicable adverse circumstances, to notify the relevant regulatory authorities.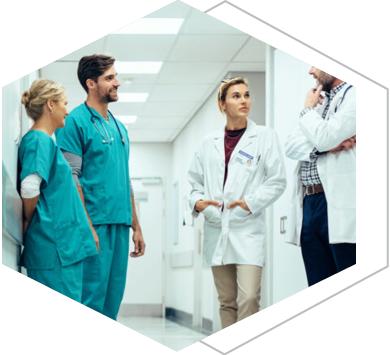 MIMEDX is committed to conducting ethical clinical trials in accordance with FDA regulations, guidelines, and industry best practices. When required, our clinical trials are posted on ClinicalTrials.gov, a resource that provides patients, their family members, healh care professionals, researchers, and the public with easy access to information regarding publicly and privately supported clinical studies covering a wide range of diseases and conditions, and is maintained by the National Library of Medicine (NLM) at the National Institutes of Health (NIH).
Our third-party pharmacovigilance service provider monitors in real time any adverse events for our Investigational New Drug (IND) clinical studies and has access to un-blinded data sets for the evaluation of routine and serious adverse events, as needed. MIMEDX works closely with a Contract Research Organization (CRO) for operational support in the conduct of clinical trials. In addition to real-time pharmacovigilance monitoring, the CRO provides routine safety monitoring and evaluation. We also follow current good clinical practice (CGCP) guidelines. Lastly, we utilize a Data Safety Monitoring Board (DSMB) to assess the safety and tolerability throughout our IND studies to further adjudicate serious adverse events or patient safety concerns should they arise during the course of a study.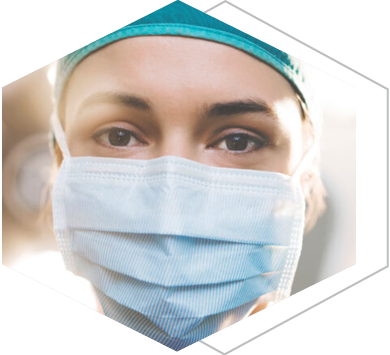 Patients suffering from acute and chronic, hard-to-heal wounds represent a significant population with underdiagnosed, undertreated, and underserved clinical needs, which often can lead to surgical complications and limb amputation. Additionally, these potential complications are resource intensive for healthcare providers, resulting in burdens that extend beyond the patient, to physicians and payers as well. By advancing rigorous science and increasing access to evidence-based regenerative technologies, we seek to elevate the standard of care. Our commitment to the highest quality standards maximizes our potential to reduce cost to the healthcare system and restore the patient's quality of life.
A technology assessment1 published by the Agency for Healthcare Research and Quality (AHRQ) in February 2020 analyzed Skin Substitutes for Treating Chronic Wounds. AHRQ conducted a rigorous evaluation of more than 164 studies, and only 22 randomized, controlled trials (RCTs) met the inclusion criteria to be reviewed in the AHRQ analysis. MIMEDX had five RCTs included in the final brief that demonstrated both clinical effectiveness and a low risk-of-bias.
A peer-reviewed study2 in the Journal of Wound Care evaluated the cost-effectiveness of the Company's PURION® processed Dehydrated Human Amnion Chorion Membrane (DHACM) allografts (EPIFIX®) compared with standard of care for treating lower extremity diabetic ulcers (LEDUs), including diabetic foot ulcers (DFUs). Findings across propensity-matched cohorts demonstrated that the timely use of DHACM resulted in a significant reduction in long-term healthcare related costs, driven by the associated improved clinical benefits indicated by patients receiving DHACM compared to those receiving standard of care, or receiving no advanced treatment. Patients with diabetes who suffer from LEDUs face multiple morbidities and costs that significantly impact their quality of life, including the potential for both minor and major amputations. In addition to the detrimental patient impact, LEDUs present a growing challenge to the health care system. The data from this study exhibit clear improvements in outcomes and costs, and demonstrate the important benefits of DHACM to both patients and payers. The study's findings showed that LEDU episodes treated with DHACM, following parameters for use, were associated with statistically fewer amputations and health care utilization, such as emergency department visits, inpatient admissions and readmissions.
An additional peer-reviewed study3 published in the Journal of Wound Care found that patients receiving advanced treatment with high-cost skin substitute products, such as EPIFIX, could benefit from a 42% reduction in major and minor amputations and all related costs. By reducing major and minor amputations, MIMEDX can positively impact the cost of healthcare.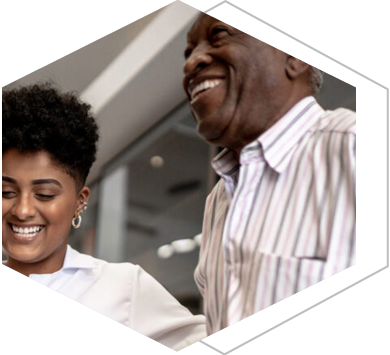 At MIMEDX, we prioritize initiatives to facilitate patient access to our treatments. Our Market Access team oversees insurance coverage, patient insurance verification, billing and coding support, advocacy initiatives, and reimbursement programs. We work with the Centers for Medicare & Medicaid Services (CMS) and other payers to ensure equitable and affordable access to our placental tissue products across multiple patient types and sites of service.
MIMEDX offers a Patient Assistance Program for uninsured patients who are unable to afford the treatment options which use our products. Additionally, MIMEDX also participates in industry coalitions, such as the Alliance for Wound Care Stakeholders.
Collaboration is a core value at MIMEDX. We know that our people are the source of our innovation and our success. We strive to attract and retain our talent requirements with competitive compensation and benefits, opportunities for professional growth and development, and a fair and equitable culture based on our company's core values.
Board of Directors
Women and minorities hold one-third of the seats on our Board, including the Chair of the Board.
Employee Gender Diversity (2022)

Female: 57%
Male: 43%

Women comprised 61% of our new hires in 2022.

Employee Racial/Ethnic Diversity (2022)

Black or African American: 25%




Hispanic or Latino: 8%


Non-White (including American Indian, Alaskan Native, Asian, Native Hawaiian, or Other Pacific Islander): 6%
Not specified: 2%
White: 59%
Our Diversity and Inclusion
MIMEDX values the diversity of perspective, experience, and background within our Company. We have stated goals to promote diversity, inclusion, and equal opportunity regardless of race, gender, nationality, ethnic origin, religion, age, or sexual orientation. Intimidation or harassment of any kind are not acceptable in our workplace.
Our business requires a workforce with a wide range backgrounds, experiences, skills, and knowledge and a culture that blends this diversity into an effective team. In order for our employees to do their best work, and for us to achieve our mission, everyone at MIMEDX must feel respected, valued, and included. Comprised of employees across the company, our Inclusion and Diversity Council implements programs to create greater visibility to work environment challenges, champion diversity, and provide an intentional link for each employee to the company values and goals.
Recruiting, Retaining, and Engaging Talent
Talent is our greatest asset and we are dependent on being able to recruit, develop, and retain talent that share our Core Values. We use tools, such as an interview guide and a process reviewed by our Inclusion and Diversity Council, designed to prevent us from bias in our hiring decisions. We are currently in compliance with affirmative action reporting. As part of our Affirmative Action Plan, we leverage targeted outreach in our hiring process to ensure our postings reach underrepresented groups.
We are focused on retaining our talented professionals who we believe are key to the Company's success. Our human resource group continuously monitors and benchmarks employee turnover and other trends in our industry and on a regional level to ensure MIMEDX is competitive and responsive to changes in the broader marketplace. Combining this data with feedback from exit interviews in any instances of voluntary employee turnover, we are able to use these actionable insights to improve employee engagement, provide opportunities for career development, evolve our total rewards offering and evaluate implementation of additional resources to enhance the employee experience at MIMEDX.
We provide financial assistance to employees earning certifications through our Tuition Reimbursement Plan.
Internally, we provide personal development and goal setting courses and counsel to help our employees understand how to grow their careers and learn new things.
Developing advanced therapies requires focus, collaboration, and a sense of urgency. To attract and retain the very best talent, we offer competitive compensation and benefits packages as well as opportunities for professional growth and development.
Join us and realize your full potential. Check out our open jobs today!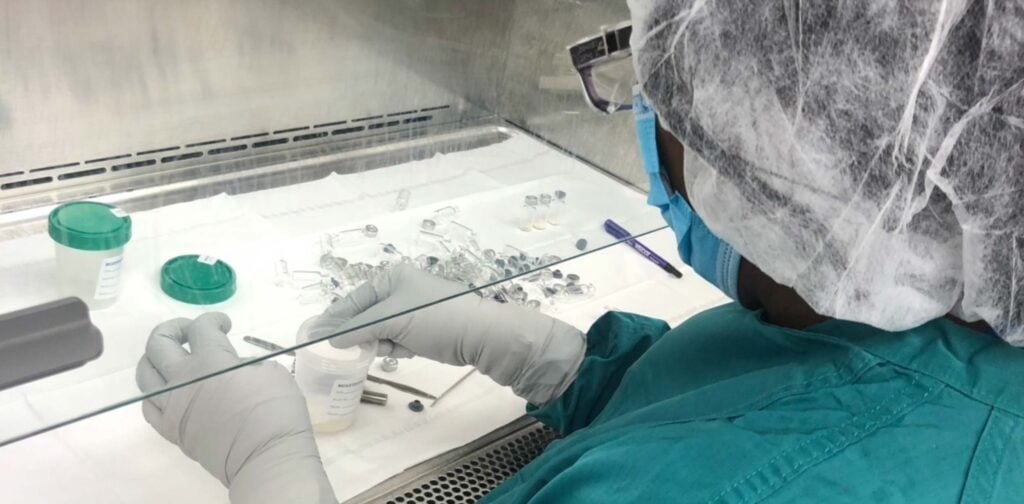 COMPENSATION AND BENEFITS
We offer all of our full-time employees a comprehensive benefits package and market competitive compensation programs, including:
Full Suite of Health Coverage Benefits (Medical, Dental, Vision, Virtual Medicine, and Wellness Programs)
Life Insurance Options (Employer Paid and Supplemental Plans)
Paid Parental and Caregiver Leave
Employee Assistance Plan (EAP)
401K Plan, including MIMEDX Employer Match
Employee Stock Purchase Plan (ESPP)
Tuition Reimbursement Program
Stewardship is a core value at MIMEDX. We are stewards of a precious, life-protecting and life-giving resource – human birth tissue – which currently represent the biological source material for all of our products. Without our placental donation and recovery program, this material would most likely be discarded as medical waste at the hospital.
We do not produce a significant amount of emissions from our operations.
We recently worked with a third-party to conduct an environmental, health, and safety gap assessment in order to accurately benchmark our environmental impact.  The review looked at several areas including:
Air Pollution Control Management
Battery Handling and Disposal
Community Right-to-Know (Hazardous Material Reporting)
Hazardous Waste Management
SARA Title III (Release Reporting)
Solid Waste Management
Spill, Prevention, Control and Countermeasure
State Pollutant Discharge Elimination System (SPDES)
Storm Water Management
Universal Waste Management
Waste Oil Management
We work with waste removal providers to responsibly dispose biohazardous waste and have a program in place for the management of all medical and biohazardous waste processed in our facilities. In addition, we follow applicable packaging requirements for regulated medical waste, and conduct regular required training for all employees responsible for packaging medical waste for shipment. Our waste management initiatives also include the shredding and recycling of paper waste from our facilities, our transition to digital systems where possible to reduce print waste, and the distribution of electronic tablets to our sales teams to minimize printing needs, shipping costs and printed materials.
Our facilities management team collects recyclable and reusable material when possible, including for cardboard, plastics, batteries, fluorescent lamps, and ballasts. We have significantly reduced the use of plastic and aluminum materials with the installation of filtered water and soda machines within our facilities. The packaging of our product cartons is recyclable and, over the past five years, has been reduced in size by 50%.
Sustainability Accounting Standards Board (SASB) Index
In order to provide our stakeholders with additional information regarding our ESG impact, we include disclosures aligned with the SASB Medical Equipment & Supplies healthcare industry standards.
SASB TOPIC
CODE
ACCOUNTING METRIC
INFORMATION

Affordability & Pricing

HC-MS-240a.1
Ratio of weighted average rate of net price increases (for all products) to the annual increase in the U.S. Consumer Price Index
Not reported.
Affordability & Pricing
HC-MS-240a.2
Description of how price information for each product is disclosed to customers or to their agents
Not reported.
Product Safety
HC-MS-250a.1
Number of recalls issued, total units recalled
In 2022, there were no recalls for any of our products.
Product Safety
HC-MS-250.2
List of products listed in the FDA's MedWatch Safety Alerts for Human Medical Products database

There are no listings related to our products in the 

MedWatch FDA Safety Information and Adverse Event Reporting

 database.

Product Safety
HC-MS-250a.3

Number of fatalities related to products as reported in the FDA Manufacturer and User Facility Device Experience database

There are no fatalities related to our products reported in the FDA Manufacturer and User Facility Device Experience database.
Product Safety
HC-MS-250a.4
Number of FDA enforcement actions taken in response to violations of current Good Manufacturing Practices (cGMP), by type
In 2022, there were no FDA enforcement actions taken at our facilities.
Ethical Marketing
HC-MS-270a.1
Total amount of monetary losses as a result of legal proceedings associated with false marketing claims
We have incurred no monetary losses nor participated in any legal proceedings associated with false marketing claims.
Ethical Marketing
HC-MS-270a.2
Description of code of ethics governing promotion of off-label use of products
See our website for our Code of Business Conduct and Ethics.
Product Design & Lifecycle Management
HC-MS-410a.1
Discussion of process to assess and manage environmental and human health considerations associated with chemicals in products, and meet demand for sustainable products
See the Environment section of our 

Sustainability webpage

 for a discussion of our environmental initiatives and accomplishments.
Product Design & Lifecycle Management
HC-MS-410a.2
Total amount of products accepted for take-back and reused, recycled, or donated, broken down by: (1) devices and equipment and (2) supplies
Not reported.
Supply Chain Management
HC-MS-430a.1
Percentage of (1) entity's facilities and (2) Tier 1 suppliers' participating in third-party audit programs for manufacturing and product quality
All of our facilities are subject to periodic unannounced inspections by regulatory authorities and may undergo compliance inspections conducted by the FDA and corresponding state and foreign agencies. Tier I (critical suppliers) are verified for third-party certification based on their Quality System and accreditation which may include: ISO13485, ISO9001, AATB (Tissue Bank and Tissue Recovery), ISO17025, GLP, ISO11137 or combinations hereof. Audits by government agencies are reviewed along with observations if applicable.
Supply Chain Management
HC-MS-430a.2
Description of efforts to maintain traceability within the distribution chain
All of our products are sourced from placental tissues donated by consenting mothers following healthy C-section deliveries in the U.S. Following recovery, each tissue is assigned a unique identifier, or tissue ID, that is maintained through all steps of production and up to implantation at the health care provider facility to ensure traceability.
Supply Chain Management
HC-MS-430a.3
Description of the management of risks associated with the use of critical materials
Our products depend on the availability of placental tissues from human donors, and any disruption in supply could adversely affect our business. Through our donor program, a mother who delivers a healthy baby via C-section can donate her placenta and umbilical cord tissue in lieu of having it discarded as medical waste. We have developed a large, geographically diverse, network of hospitals across the U.S. that participate in our placenta donation program, and we employ a dedicated staff of recovery specialists that work with these hospitals. We also utilize third-party providers of placental donations on an as-needed basis to mitigate risks.
Business Ethics
HC-MS-510a.1
Total amount of monetary losses as a result of legal proceedings associated with bribery or corruption
Not reported.
Business Ethics
HC-MS-510a.2
Description of code of ethics governing interactions with health care professionals
See our website for our Code of Business Conduct and Ethics.
References
1. Snyder DL, Sullivan N, Margolis DJ, Schoelles K. Skin substitutes for treating chronic wounds. Technology Assessment Program Project ID No. WNDT0818. (Prepared by the ECRI Institute- Penn Medicine Evidence-based Practice Center) Rockville, MD: Agency for Healthcare Research and Quality. https://www.cms.gov/Medicare/Coverage/DeterminationProcess/downloads/id109TA.pdf. Published February 2020. Accessed November 30, 2022.   2. Tettelbach WH, Armstrong DG, Chang TJ, et al. Cost-effectiveness of dehydrated human amnion/chorion membrane allografts in lower extremity diabetic ulcer treatment. J Wound Care. 2022;31(Sup2):S10-S31.   3. Armstrong DG, Tettelbach WH, Chang TJ, et al. Observed impact of skin substitutes in lower extremity diabetic ulcers: lessons from the Medicare Database (2015-2018). J Wound Care. 2021;30(Sup7):S5-S16