Solutions in Gynecologic Surgery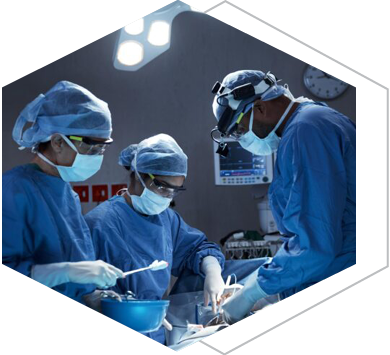 Advanced Placental-Based Allografts When Patients are in Need
Providing Protective Barriers and Environments that Support the Healing Cascade
There are many risk-factors to healing such as patient co-morbidities and complex defects.1 MIMEDX offers an array of advanced placental-based allografts that may be used in a variety of surgical applications to provide valuable benefits in patient care.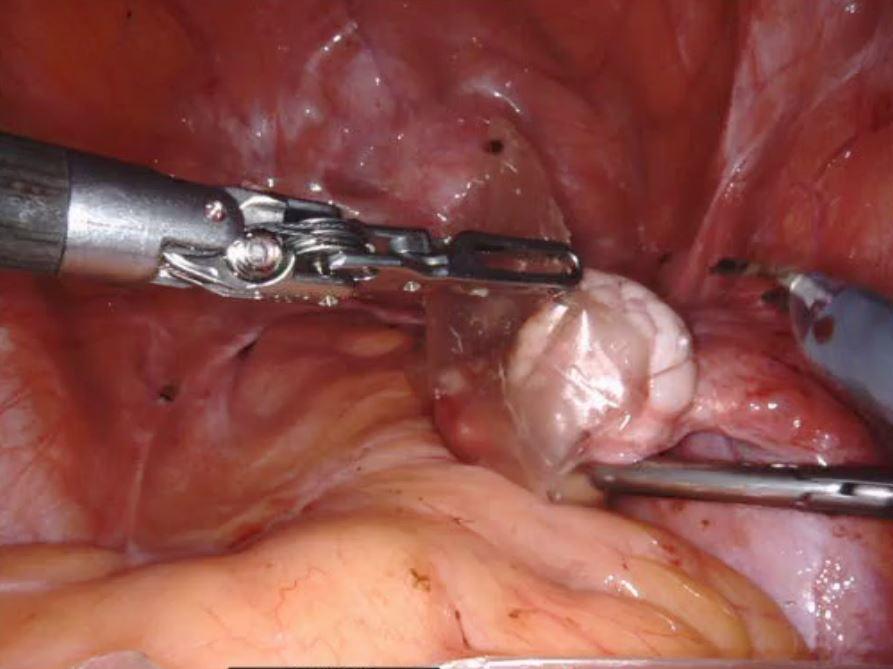 Product Advantages: AMNIOEFFECT, AMNIOFIX, and AMNIOCORD
Provide a protective barrier and environment that supports the healing cascade
Protect the wound bed to aid in the development of granulation tissue
Provide a human biocompatible extracellular matrix (ECM) and contain 250+ regulatory proteins.2-5
Hysterectomies
Myomectomies
Endometriosis
Debridement/ dehiscence
Complex incision management
Case Studies:
How Physicians Use Our Products
Case study 1
Endometriosis Resection with AMNIOFIX6
Peer Reviewed Publication Overview
Retrospective case series in 16 consecutive patients with surgery for endometriosis and pelvic pain.
31.2% of patients were obese, and mean number of prior surgeries was 4.1 +/- 3.2.
All 16 patients had significant abdominal adhesions at the time of surgery.
One or more 4 cm x 6 cm AMNIOFIX grafts were placed without fixation after endometriosis resection and/or adhesiolysis.
2nd surgical procedure within 2 weeks to inspect for reformation of adhesions and lyse any additional endometriosis lesions or adhesions found.
Observed Outcomes
No adhesions observed in 14 of the 15 patients where Dehydrated Human Amnion/Chorion Membrane (DHACM) was placed; 1 of the 16 patients canceled the 2nd surgery.
In one case, adhesions were observed on the DHACM, but was more easily dissected than areas without DHACM.
Only one graft moved from initial placement.
In that case, adhesions observed near, but not on, the DHACM.
No adverse events related to the use of DHACM.
Case study 2
Caesarean Section with AMNIOFIX7
Clinical History
31-year-old G4, P2012 with a BMI of 46 scheduled for her 3rd full-term C-section and bilateral salpingectomy.
Challenge
Adhesions were expected after two prior full-term C-section deliveries, and there were concerns for postoperative wound complications due to the patient's obesity and large pannus.
Surgical Intervention
Dense adhesions were present while gaining access to the uterus as well as between the bladder and the uterus. Adhesiolysis left a defect in the uterus, and bilateral salpingectomy was performed.  AMNIOFIX was placed on each tubal excision site and the uterus defect closure. (NOTE: Normally this surgeon would have preferred to place AMNIOFIX on the entire uterine suture line, especially if a future C-section was expected.)
After fascial closure, a 2 cm x 12 cm AMNIOFIX graft was also placed in the incision site and then the skin was closed.
Follow-Up
At 10-day follow-up, the incision was fully closed without signs of infection. This was impressive considering the large pannus fully covering the incision site. The patient also indicated that she had a faster recovery compared to her prior deliveries.
| | | |
| --- | --- | --- |
| AMNIOFIX placed in subcutaneous space after fascial closure | AMNIOFIX placed on uterus detect closure | Incision 10 days postop |
Case study 3
Keloid Scar Revision with EPIFIX8
Clinical History
Patient presented with keloid scar after Caesarean section procedure.
Treatment
One-third of the keloid scar was treated with EPIFIX in revision surgery to evaluate its outcome prior to treating the remainder of the scar. EPIFIX was placed within the incision site before suturing.
Follow-Up
The scar was greatly reduced in height and in color. Subsequent revision surgery treated the remainder of the keloid scar with EPIFIX.
| | | |
| --- | --- | --- |
| Operative Presentation | Revision using EPIFIX on 1/3 portion of original scar | Scar one year post EPIFIX treatment |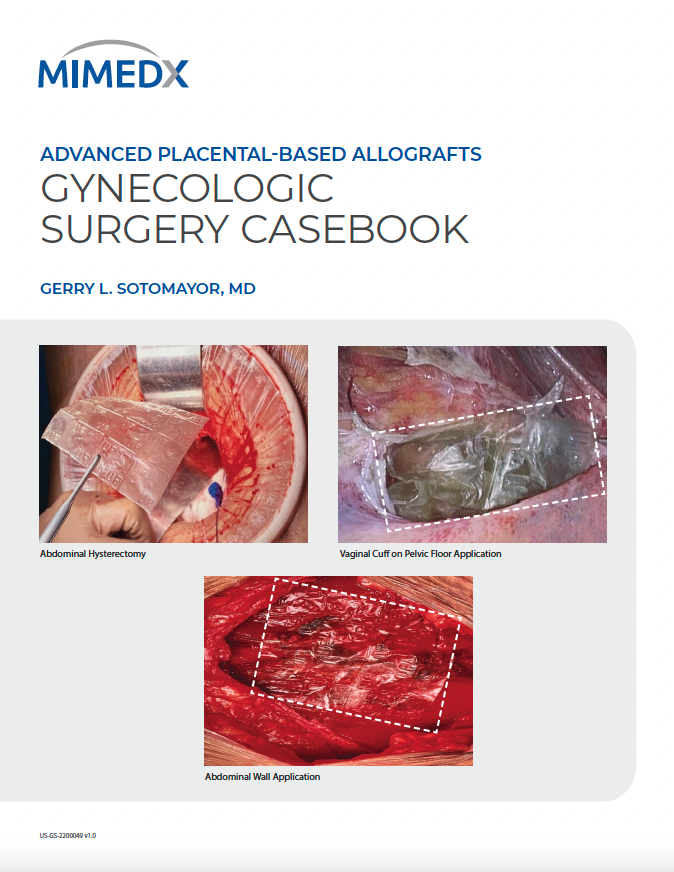 Gynecologic Surgery Casebook
Surgical Product Portfolio: Advanced Placental-Based Allografts
MIMEDX offers a portfolio of advanced placental-based allografts in the surgical setting.
AMNIOFIX®
AMNIOCORD®
AMNIOEFFECT®
AMNIOBURN®
AXIOFILL®
References
Atkin L, Bućko Z, Conde Montero E, et al. Implementing TIMERS: the race against hard-to-heal wounds. J Wound Care. 2019;23(Sup3a):S1-S50.

Koob TJ, Lim JJ, Massee M, Zabek N, Denozière G. Properties of dehydrated human amnion/chorion composite grafts: Implications for wound repair and soft tissue regeneration. J Biomed Mater Res B Appl Biomater. 2014;102(6):1353-1362.

Lei J, Priddy LB, Lim JJ, Massee M, Koob TJ. Identification of Extracellular Matrix Components and Biological Factors in Micronized Dehydrated Human Amnion/Chorion Membrane. Adv Wound Care (New Rochelle). 2017;6(2):43-53.

MIMEDX Internal Report. MM-RD-00086, Proteome Characterization of PURION Processed Dehydrated Human Amnion Chorion Membrane (dHACM) and PURION PLUS Processed Dehydrated Human Umbilical Cord (dHUC) Allografts.

Bullard JD, Lei J, Lim JJ, Massee M, Fallon AM, Koob TJ. Evaluation of dehydrated human umbilical cord biological properties for wound care and soft tissue healing. J Biomed Mater Res B Appl Biomater. 2019;107(4):1035-1046. 

Dulemba J, Mirzakhani P, Istwan NB. Evaluation of Dehydrated Human Amnion/Chorion Membrane as an

Adhesion Barrier in Women Undergoing Robotic Laparoscopy. Gynecol Obstet (Sunnyvale). 2016 Oct; 6:10.

Angela F. Falany, MD, Obstetrics & Gynecology, Canton, GA.

John A. Marascalco, MD, Dermatology, Grenada, MS.